If you're thinking about planning a trip to Japan but aren't sure when to go, consider heading to this incredible country during one of the festivals below.
From historic celebrations of culture to modern displays of local craftsmanship, Japan has a festival for every type of person. Here are five of the best festivals in Japan that you should check out!
Gion Matsuri
The Gion Matsuri Festival takes place every year in the month of July, as it has since the year 869.
It's part of the Shinto faith and was originally put on as part of a series of purification rituals that were meant to get rid of disease-causing entities.
These days, Gion Matsuri is a celebration of all things Kyoto and is the largest festival in the country.
Sapporo Snow Festival
If you prefer the colder weather, the Sapporo Snow Festival may be more your style.
This seven-day festival occurs every February and plays host to over a hundred incredible and unique snow sculptures.
Make sure to visit the sculptures at night so you can see them illuminated for a truly unique experience!
The Koenji Awa Odori
The Koenji Awa Odori is a street festival in Tokyo that is a celebration of art and culture, specifically dance!
The festival sees thousands of dancers take to the streets to perform and several cities even have specific traditional dances that will be performed throughout the festival.
This festival takes place during the last weekend of August every year.
Nagasaki Lantern Festival
Nagasaki Lantern Festival, as the name suggests, is a festival that lights up the night with lanterns of all shapes and sizes.
It can trace its roots to the mid-20th century when Chinese residents of Nagasaki would celebrate the Chinese New Year with lanterns.
The celebration has evolved since then and has become a winter celebration in Nagasaki.
Nada no Kenka Matsuri
Nada no Kenka Matsuri is unlike any festival you have seen. It's also known as the Nada Fighting Festival and it truly lives up to its name.
Teams of local men carry large portable shrines that are known as mikoshi on their shoulders and battle each other until one mikoshi is hoisted above another.
This festival is held over the course of two days every October at the Matsubara Hachiman Shrine in Himeji City, which is located in the southern part of Hyogo Prefecture.
One of the best ways to prepare for your trip to Japan is to learn some words and phrases in Japanese!
Learn through Mingo Space and start learning with our Japanese teachers. Check our course now!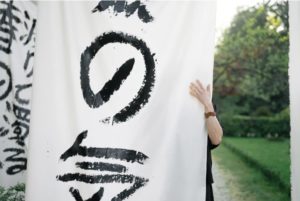 Confuse between Hiragana vs Katakana vs Kanji? Here we share on what is it and which Japanese alphabet you should learn first.
Read More »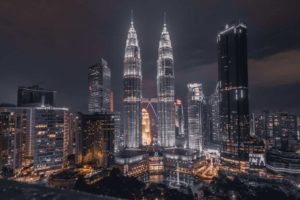 Learn Malay in Singapore with our online courses. Choose from various levels and schedules to suit your needs and lifestyle. See Here!
Read More »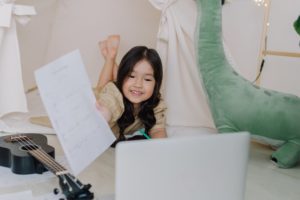 Considering to let your kids take online mandarin class but not sure is it effective? Have better insights here and make a better decision.
Read More »