Have you ever wondered whether online Mandarin classes for kids might be an effective way to help your kids learn Mandarin Chinese? 
If finding traditional Mandarin classes or lessons in Singapore doesn't seem like the ideal solution for your little one's learning, online Mandarin classes for kids may be a good alternative to consider. But are online Mandarin classes any good, or would your child still be better to attend a physical class instead? 
We've outlined some of the key things you need to know about online Mandarin classes in Singapore as follows to help!
Are Online Mandarin Classes for Kids in Singapore Effective?
Learning a new language is hard, there's no doubt of that. With this thought in mind, it's perhaps unsurprising that many people find themselves feeling a little unsure about online Mandarin classes for kids. 
After all, you might be thinking, surely learning through online classes is less effective? While this is a reasonable assumption to make, it may not entirely be the case; as such, we have outlined some of the pros and cons  
The Pros and Cons of Online Mandarin Lessons in Singapore
It's often easy to overlook the potentially excellent opportunity that online Mandarin lessons could provide. However, with more and more people around the world giving online language learning a try, this may be something to consider. 
Benefits of Taking Online Mandarin Classes
Online Mandarin lessons can expand your child's reach far beyond Singapore! Indeed, some of the most notable benefits of online classes for language learning may include the following: 
Learning from home can often be a major selling point of online Mandarin classes for kids. This helps reduce their nerves prior to the lesson. In addition, it can help them to feel more comfortable.
Did you know that some online Mandarin classes may be more affordable for you? Since the teacher doesn't have to have in-person insurance, you might find that online Mandarin classes for kids are cheaper.
Access to expert teachers
With online classes, you can access some of the most expert Mandarin teachers from across Singapore. Don't be limited by your location. Give your child the Mandarin coaching they deserve instead.
We're all becoming ever more conscious of the risks associated with contacting others. Luckily, with online Mandarin classes in Singapore, you won't face this issue. This helps ensure you get safe teaching support without risking getting sick!
Getting your children ready before visiting their in-person class can often seem difficult. With this thought in mind, online Mandarin lessons can be a much more practical option overall since you won't need to spend as much time getting your child ready.
These are just a few of the great benefits that online Mandarin lessons for kids can provide. To learn more about professional classes, get in touch with a friendly team member today.
Challenges of Online Mandarin Classes
While we're incredibly passionate about our online Mandarin classes for kids in Singapore, it's worth considering that there could be a handful of potential drawbacks.
The most obvious drawback you might face here is that some children may be less inclined to focus. With online language learning, students have a greater degree of freedom than with in-person teaching. 
While this can potentially inspire them, it comes with the drawback that uninterested children may find themselves unwilling to learn. As such, online learning may work best when children are generally eager to learn the language.
Of course, it's also worth noting that online Mandarin classes require a strong internet connection to work properly. If your current internet connection is typically hazy, we recommend in-person classes to reduce the risks of poor connection disrupting the lesson.
Undoubtedly, online Mandarin classes for kids in Singapore have a lot to love. As such, it's perhaps worth considering whether this could be right for your child, too – and we've outlined a few of the key things you should know to help with this decision today. 
However, if you're still unsure, please don't hesitate to contact our experts. We're proud to provide some of the best online Mandarin lessons in Singapore, and we'll do our best to help your child too.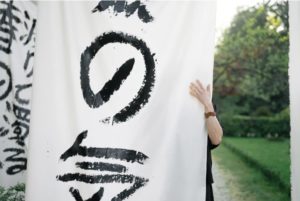 Confuse between Hiragana vs Katakana vs Kanji? Here we share on what is it and which Japanese alphabet you should learn first.
Read More »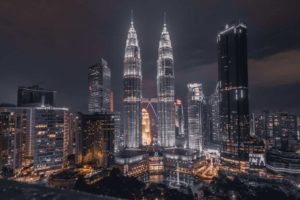 Learn Malay in Singapore with our online courses. Choose from various levels and schedules to suit your needs and lifestyle. See Here!
Read More »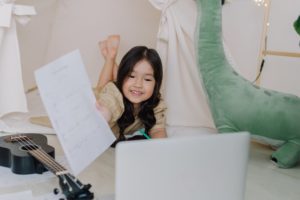 Considering to let your kids take online mandarin class but not sure is it effective? Have better insights here and make a better decision.
Read More »